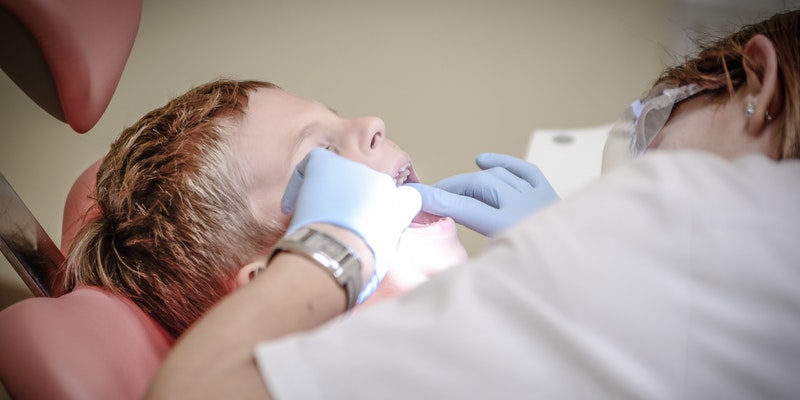 08 Jul

Helping Your Kids Be More Attentive to Their Dental Care Routines

How many times have you told your kids to go brush their teeth and they disappear for about 12 seconds and come back and claim to have diligently brushed their teeth? Kids have a very different idea of "good job brushing" than adults.

Here are a few tips to help your children follow more solid dental care habits.
Start them young! By age 3, your child should be encouraged to brush their teeth. One minute is probably a stretch, so agree to a length of one of their favorite songs. Play it on a phone, or you can sing, while helping them to brush and reach all their little teeth.
Make a Count Down. As your kids get a bit older, they should be able and encouraged to complete the recommended 2 minute job. You can start a timer, or a song, or an electronic toothbrush, set to go for a full 2 minutes are good ways to complete the full 2 minutes. Make sure they are following up with a thorough job of flossing.
Stickers are a great way to encourage little ones to do a good job and allow you to help them brush and floss. After a successful dental care routine, hand out a good job sticker so they look forward to the positive praise!
Pictures speak a thousand words. When your kids are later in elementary school, you don't have to go for total gore, but, it may help to look at some of the affects of gum disease and tooth decay images on the internet. Show them the images and remind them that following the daily routines of brushing for 2 full minutes, and flossing are ways to avoid having teeth that suffer from decay and neglect.
It is typical to have to continue to give frequent reminders of the importance of good oral hygiene habits. Be sure to take a look at how they are doing, check for good flossing, inspect their job, make sure their gums aren't bleeding when they rinse, and monitor these activities to instill a lifetime of excellent oral health.
Call First Street Smiles to schedule your child's dental check up today, (978) 685-5804.
Book Today